Alchemic Cutie
Hey there Cutie Club! Last week we were caught up creating a lot of promotional material for upcoming conventions but we still have a few development updates to share.

NPCs can now find their way...
We had previously implemented pathfinding however there were a lot of bugs and it didn't work so well so up until now we only had one other character in the demo. However, we've now fixed the pathfinding and many characters can be found wandering around the game world for you to interact with. Even our new travelling salesman can be spotted near your home.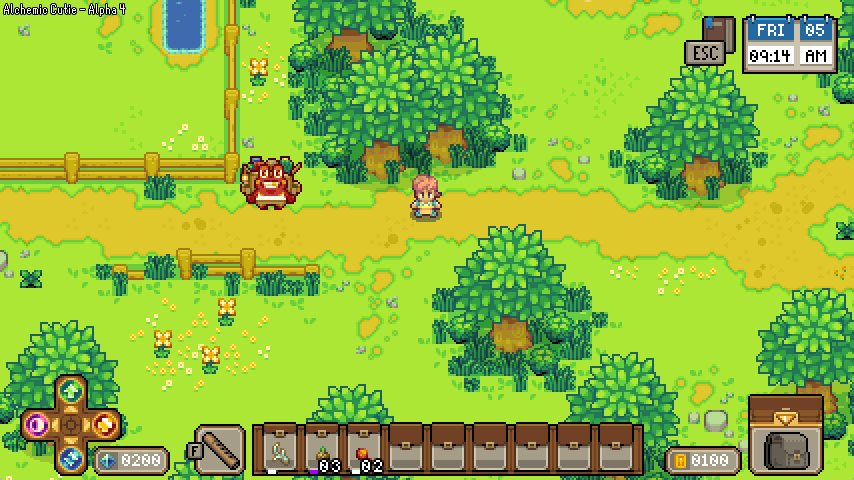 So many Item Effects!!!
We've started working through adding and balancing the new item effects. However this has turned out to be a lot more work than anticipated so we expect this to take a few more weeks to complete.
Improved font readability
Sebastien has revised the game fonts to help improve readability as seen in the screenshots above.
What's next...
We still have some work left to prepare for the conventions but we hope to have our shop system working by next week so that you can buy and sell items with Skeezer.
P.S. If you haven't signed up to the Cutie Club yet, you can do so here. You can also follows us on our official Facebook, Imgur and YouTube pages.